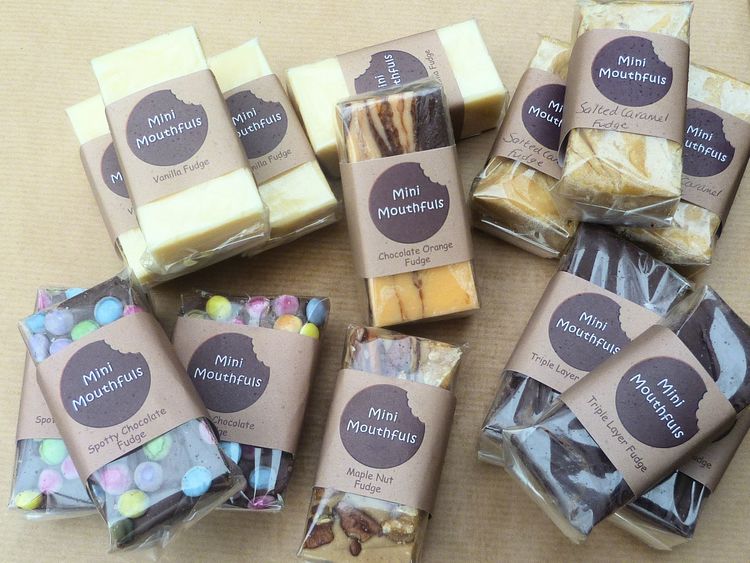 Fudge
Mini Mouthfuls Fudge is the smooth creamy and totally delicious type of Fudge. Many people have their favourite type and so this information is very important to real fudge connoisseurs to know.
We use butter, cream and obviously sugar in the making of our fudge. Lots and lots of stirring is involved but fortunately this process is now undertaken by a specially designed "fudge kettle". It gets the fudge mixture to the correct temperature and consistency ready for the adding of the different flavours, colours and extra goodies! The result is a truly delicious sweet treat!
You can buy our Fudge in a box of 4 x 100g bars or as individual 100g wrapped bars. You choose!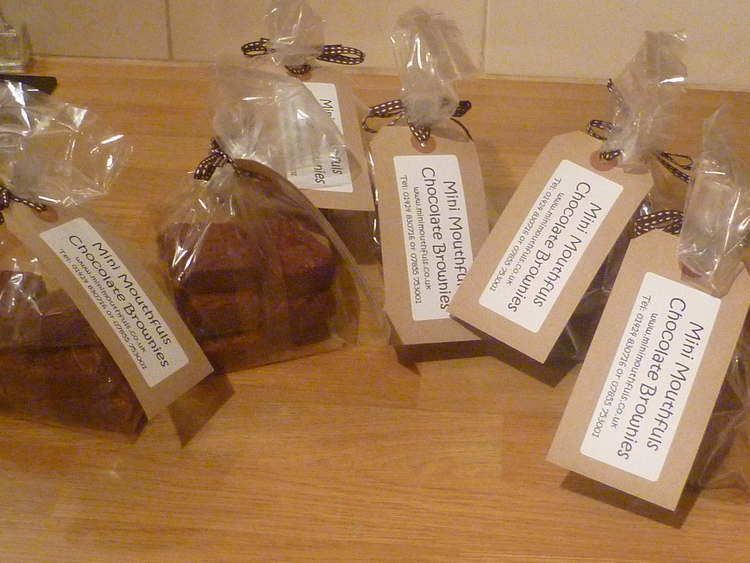 Brownies
Our Brownies are made using unsalted butter, sugar, good quality chocolate and free range eggs. We have been tweaking our recipe for over three years now and we are very happy with it. Our lovely Mini Mouthful customers give us great feedback so we think we have now got it right! We package 6 pieces of delicious Brownies into a cellophane sleeve that is then heat sealed to help keep the Brownies as fresh as they can and then an oversized parcel tag and ribbon is tied on to finish off the yummy package. These are great to give as a little thank you pressie or to take when going to coffee or tea or dinner. Or simply to tear open and eat yourself!